vietnam
Photographer Rob Whitworth documents the Danang International Fireworks Competition 2013 in Vietnam.
See more great stuff on the fesitval at Epic Fireworks
On the 38th Anniversary of the liberation of Da Nang City in Vietname, this 666 meter long, 37.5 meter wide fire-breathing dragon bridge across the Han River opened to the public.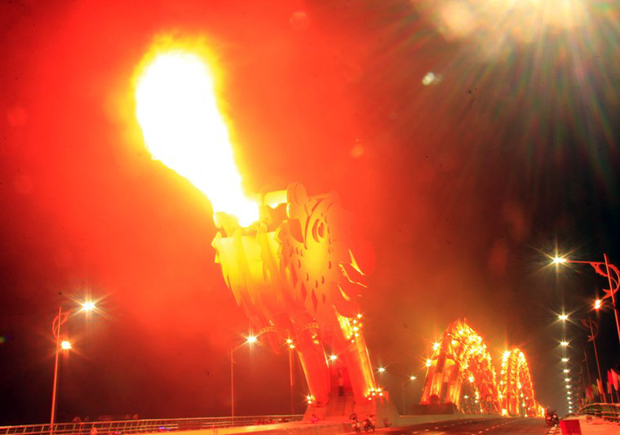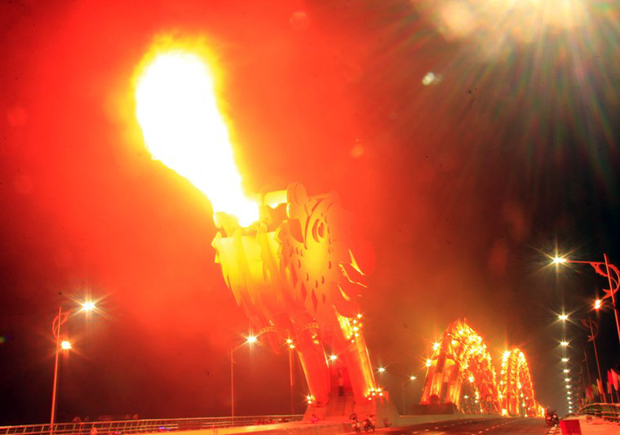 15,000 Philips LED lights means that it can change to an array of vibrant colors, and of course it spits fire and water on command.